foodpanda
Vouchers & Discounts & Promotion Codes
in Cambodia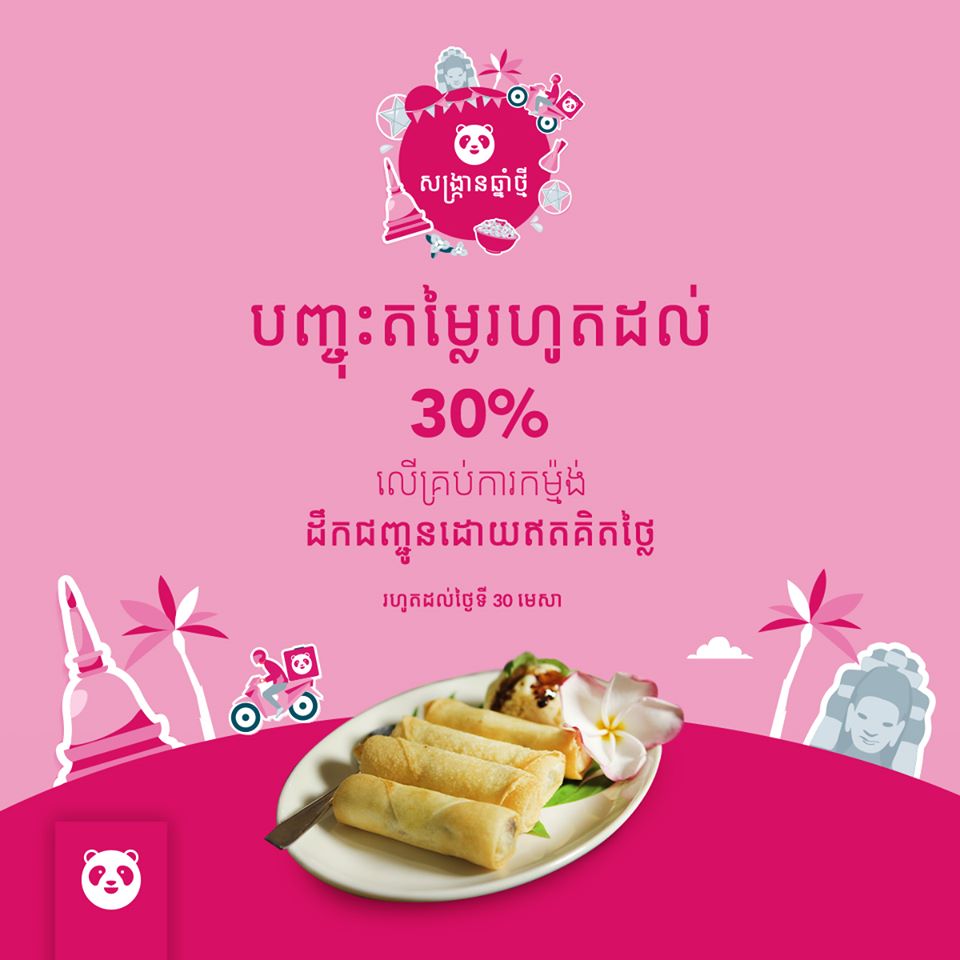 Get up to 30% off on all orders + free delivery
No minimum order required
Valid From: 1st - 30th Apr 2020
Available for all restuarants in foodpanda



Order Now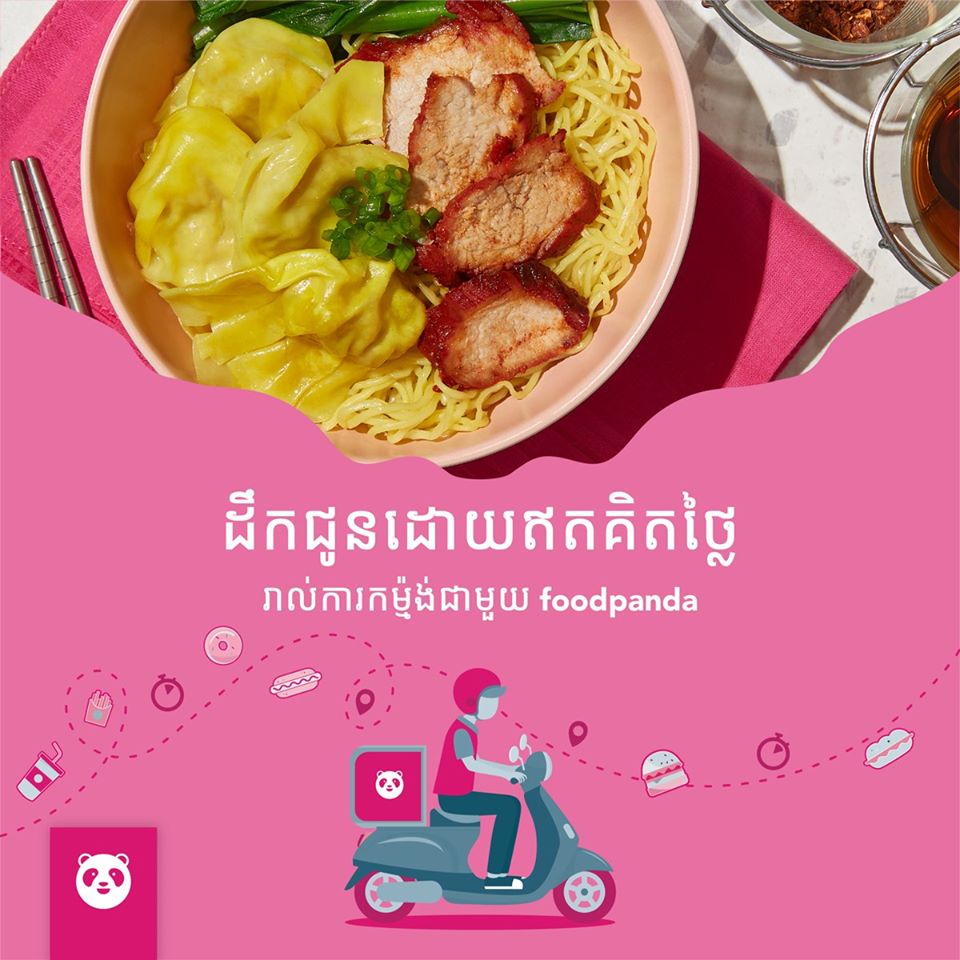 Get free delivery on all orders
No minimum order required
Valid From: 1st Jan 2020 - 31st Dec 2020
Available for all restuarants in foodpanda



Order Now
---
As we continue to grow rapidly, we will continue to put our customers first. Today, we're happy to offer our Cambodia customers the best opportunity to save more money by getting free delivery or using exclusive foodpanda voucher codes, promotions, and coupons to order your delicious food on foodpanda website and application.
foodpanda has been helping people in Cambodia to choose from the best restaurants near them, discover the widest variety of cuisines and enjoy the fastest delivery service in the city we love.
Whatever food you want, whenever you want to order it. With over thousands various favourite restaurants, and hundreds of discounts and deals each month from foodpanda, ordering food in Cambodia that you love has never been better.
Save more money by getting free delivery or using special discounts, voucher, and promo codes from foodpanda Cambodia today!
We know you're hungry.
Ready to order?
ORDER NOW
*All deals are available only while stocks last
---
foodpanda Voucher FAQ
How can I get a voucher on foodpanda?
How can I get free foodpanda delivery?
There are three ways to get free delivery in Cambodia: first, check the free delivery listings on this page. You can also use the "free delivery" filter when you search. Or, tap Free Delivery on the app restaurant page!
Where is the promo code for foodpanda?
How to use a voucher on foodpanda?
To use your foodpanda voucher, tap on "do you have a voucher?" on the check-out page and type in your voucher or promo code. If the voucher is valid, you'll see the discount deducted from your bill.
---